"Powered by science, focused on customers."
Uyemura USA is best known for its PCB surface finishes.
The performance of Uyemura ENEPIG is unsurpassed in forming highly robust solder joints with lead-free SAC-type alloys. The Uyemura ENEPIG process is an excellent solution for IC package PCB substrates, particularly ceramic-based SiP products. ENEPIG is also immune to the dreaded "black pad" problem. Palladium is plated onto the electroless nickel via chemical reduction, so there is no compromise of the electroless nickel layer.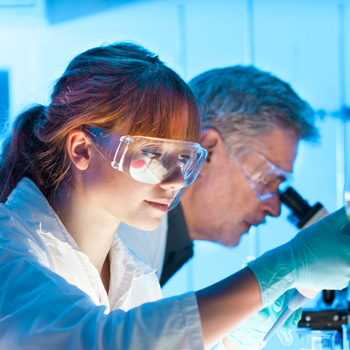 Our under bump metallization processes (aluminum, copper and CMOS-compatible) produce exceptional results that are also economical. Our GRX-70 high-speed electrolytic process has definitively solved the problem of tin whiskers, with a solution proven for 22,000+ hours. And our RMK-25 is an exceptionally uniform immersion tin with a process cycle 3x faster than the competitive average.
Revolutionary copper chemistries supplied by Uyemura have gained wide acceptance for their superior performance, and ability to reduce costs related to environmental compliance and maintenance. Market-leading copper treatments from MEC Company LTD that are supplied by Uyemura include a microetching agent and a low-energy, environmentally favored OSP.
Recently, we brought to market MEC's FlatBOND GT, which produces a chemical bond without topographical change, and provides for negligible additional signal loss on high frequency applications, and Nanofics plasma technology, which produces oleophobic/hydrophobic conformal coatings for electronic components and assembled boards.
We are the world leader in electroless nickel/ immersion gold systems ("KAT"), also electroless golds, including AuBel (alkaline pH) and TMX (neutral pH) for gold wire bonding. Equally significant are Uyemura immersion silver (RGA) and immersion tins.
Whether your interest is high-performing PCB surface finishes, decorative black nickel, gold or diamond reflective finishes, or a direct plating electroless nickel for aluminum. Uyemura is eager to provide technologies to meet your needs.