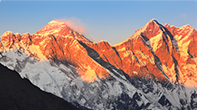 Uyemura USA has intensified its service capacity in the west and southwest with additions to its field service team.
DX Tech Solutions Owner Doug McBride is an expert in microwave circuits and impedance control. UIC has engaged the company as its technical consultant for key programs in Texas and Colorado.
DX Technical will provide field support, new business development and problem-solving capability based on McBride's 33 years in PCB chemistry. "UIC has powerful name recognition," says McBride, "and a strong technical team – something that's rare today in the board chemistry market."
S1 Technology supplies plating anodes, PMs and solder bar to PCB shops and platers throughout California and Utah. It also provides recycling services.
The company is widely known for its 12-hour guarantee: if a customer's line goes down, S1 will fix it, using stock materials, in 12 hours or less. "We pride ourselves on service," says owner Chet McNamara, "which is why we value the association with UIC. That, and its superior products, create a powerful advantage for us."
DX Tech Solutions is headquartered in Dallas County, Texas; S1 Technology is in Chino, CA.