News and Videos
Uyemura Announces New Senior Management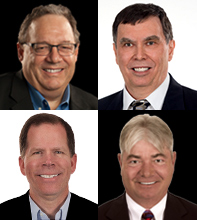 Tony Revier, President of Uyemura USA, has announced several important changes to the company's executive management team.
Effective May 1, 2017, (shown clockwise from top left) Richard DePoto is Manager of Business Development, Dr. David Liston is Director of Operations, and Mark Eonta is National Sales Manager. In addition, Don Gudeczauskas was recently appointed Vice President.
"These appointments are part of our ongoing commitment to seamless succession planning at UIC," according to Revier, "and we're pleased to have identified the best individuals to assume leadership in this world-class organization.
"Each of these individuals is well-known in the industry, with a strong technical track record, a history of association participation, and exceptional skills in developing solutions to customer needs," he adds. "This, along with the institutional tenure they share, makes this new team eminently qualified to lead and grow our company."
Don Walsh, a 20-year veteran of UIC, and most recently its Director of Operations, had announced his intention to retire, effective June 30. "Words cannot express my deep appreciation for all that Don has accomplished for UIC – and myself personally," says Revier. "We are profoundly grateful for his remarkable vision, and wide-ranging capabilities. His contributions have been a huge part of what has allowed Uyemura to evolve into the global leader it is today."
Groundbreaking Technology Facilitates Direct-to-Cu Plating
Uyemura announces Talon 3 electroless palladium, a groundbreaking technology in board chemistry that allows plating directly onto copper. This development paves the way for EPIG – electroless palladium / immersion gold, a nickel-free alternative that becomes more consequential as lines become tighter and space more critical.
The EPIG finish made possible with Talon 3 electroless palladium solders perfectly after eight hours of steam aging – a significant achievement. The process was developed by Uyemura's Connecticut Tech Center, one of the industry's most renowned facilities for the development and testing of board chemistries. more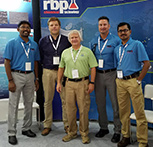 UIC Technical Sales Support Engineer Steve Angona (center) worked with RBP Chemical at the India Printed Circuit Association conference ("IPCA Expo") August 3-5 in Delhi. RBP Chemical Technology Inc. is a world class supplier of proprietary chemicals for the electronics manufacturing industries and sells Uyemura products throughout India. Steve Angona is an expert in PWB manufacturing processes, with 39 years experience in the industry.
Uyemura Expands US Pacific Rim Service Capacity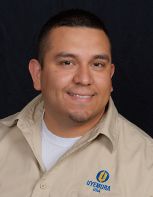 Jose Alonzo Garcia is Uyemura's new Technical Service Engineer for a key territory that includes Northern California, Washington, and Oregon. The appointment was announced by Uyemura Vice President Don Gudeczauskas.
Garcia's responsibilities include process troubleshooting, line audits, chemical installations and assisting customers with root cause analysis.
Garcia holds a Bachelor of Science, Chemical Engineering from San Jose State University. Most recently, he was with Streamline Circuits, a manufacturer of Rigid, Rigid-Flex, and Multilayer PCBs, where he applied SPC principles to optimize electroplating processes.
Uyemura Honored with Prestigious Vendor Award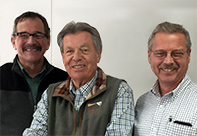 PCI President Ken Tannehill, flanked by Uyemura's Scott Butterfield and George Gallager, following the presentation of PCI's Prestigious Vendor Award for 2016.
PCI, (Minneapolis, MN) has announced the first of what will become an annual award honoring supplier excellence. According to PCI Vice President Matt Tannehill, "management considered process performance, product delivery, technical support, and other factors, and reviewed each supplier on that basis." PCI's Prestigious Supplier Award was given to Uyemura in a surprise ceremony February 10.
Scott Butterfield and George Gallager received the award during a routine material audit. PCI uses Uyemura ENIG, ENEPIG, copper via fill and electrolytic hard nickel gold, the latter of which was installed just 3 months ago. Says Tannehill, "when we decided to add this process, there was no doubt whose chemistry we'd use. UIC treats us extremely well; Scott and the entire technical team do a tremendous job."
PCI is America's most prominent flexible circuits manufacturer, and the first board shop to be qualified for Mil Spec rigid flex board production.
Richard DePoto at Sur-Fin Conference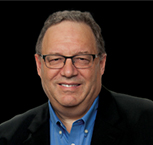 Business Development Manager Richard DePoto delivered a talk on Sur-Fin's opening day on a new technology for achieving the darkest deep black nickel finish. A key part of the talk was the process and chemical factors necessary to achieve low L value and low reflectance value. The new deposit is a low porosity nickel conversion coating that is thicker and more robust, and uses electrolytes and baths that are low cost and easily controlled.
UIC Strengthens Western Field Team With Veteran PCB Expert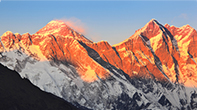 Uyemura USA has intensified its service capacity in the west and southwest with an addition to its field service team.
S1 Technology supplies plating anodes, PMs and solder bar to PCB shops and platers throughout California and Utah. It also provides recycling services.
The company is widely known for its 12-hour guarantee: if a customer's line goes down, S1 will fix it, using stock materials, in 12 hours or less. "We pride ourselves on service," says owner Chet McNamara, "which is why we value the association with UIC. That, and its superior products, create a powerful advantage for us."
S1 Technology is located in Chino, CA.
Milad Speaks at SMTA, IPC, PCB West Conferences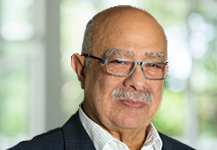 National Accounts Manager for Technology George Milad will conduct a workshop during SMTA's International Conference in Rosemont, IL, Sept. 17-21. Its title: "Surface Finish HASL Alternatives for PCB Applications." He was recently honored as a Distinguished Speaker by the SMTA Technical Committee for exceptional presentations at SMTA technical conferences.
At IPC APEX, Milad provided a perspective of the committee's work, including revision of IPC-4552 RevA, "Specification for Electroless Nickel / Immersion Gold (ENIG) Plating."
At PCB WEST September 13 in Santa Clara, Milad will speak on Setting Up a Successful Blind Via Hole Fill Plating Process. Blind vias are an enabling technology for HDI boards; via fill provides a robust connection with no chance of voids during assembly. Vias with a 1:1 aspect ratio are common; it is possible to plate vias deeper than the via's diameter, up to 1.5:1. This important talk is part of the PCB Fabrication/EMS Management Forum.
Milad is the recipient of IPC's President's award, and Co-Chair of the IPC 414 Committee.
Uyemura Leads With EU REACH Compliance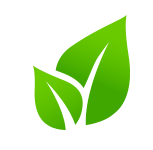 Uyemura, and its European affiliate, Umicore, are pleased to announce a series of European REACH-compliant (nickel-free) plating solutions for manufacturers of metal components.
The use of nickel in consumer objects has long been regulated by the European Nickel Act. Recently, a tightening of regulations, related to the degree and frequency of skin contact, has been adopted. This has resulted in many items that were not previously affected to be covered.
REACH-compliant solutions provided by Uyemura include Miralloy, a copper/tin/ zinc alloy that replaces silver, palladium and nickel for a many applications, and Palluna 457, a pure palladium that's low in porosity, corrosion resistant, and builds crack-free layers of 3 μm and higher.
Uyemura ENEPIG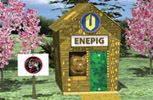 ENEPIG produces a highly uniform EN deposit, followed by electroless palladium, with an electroless gold flash.
View the video
Uyemura's RGA-14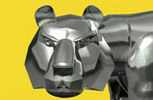 RGA-14 is the world's highest productivity immersion silver process.
View the video